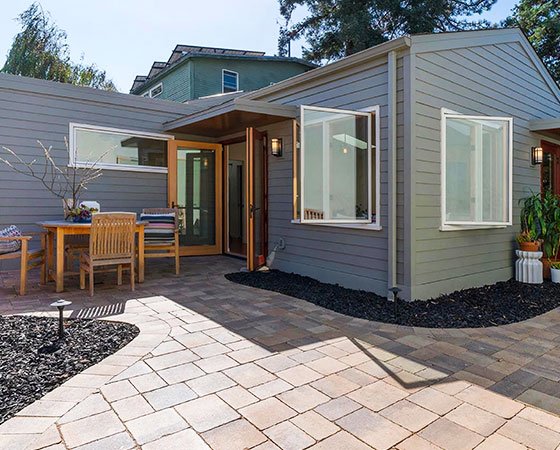 Accessory Dwelling Units For Your Much Needed Space
One of the biggest perks of owning a home is the joy of a private backyard where you can truly relax on your own. But the other important reason you live in a house instead of an apartment is all the extra space you have.
Whether you want each family member to have their own room or you simply need more storage for your belongings, you can never have too much space, right?
Accessory dwelling units (or ADUs) are a quick and affordable way to increase your living space without needing to buy a new home, change neighborhoods, and start over somewhere else. Be it a nice apartment for your guests or in-laws or a garage studio that you can rent for some extra cash, a home addition is a worthwhile investment we're thrilled to help you with.
A Home That's Both Beautiful And Functional
If your home is everything you've ever wanted but a little stuck in the past with outdated interiors, it's time to bring it up to date and make it look like all those pretty homes you saw online.
Get a shiny new kitchen that leaves your guests in awe and upgrade your bathroom into a home oasis to soothe you every day.
But we're not just talking pretty. A successful home remodel is all about added functionality. Rekindle your love for cooking with practical kitchen spaces and new appliances that make family dinners an effortless and pleasurable experience. And how about a freestanding bathtub and a curbless shower for your bathroom?
Our remodeling services bring you closer to your dream home vision.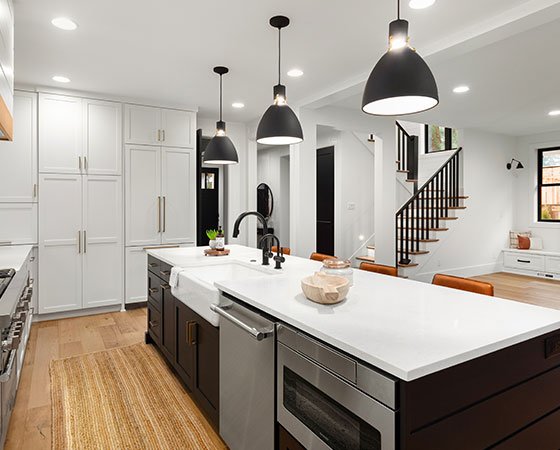 From renovations to design assistance and full-service construction, we treat each project with unparalleled focus and dedication. No matter how complex your vision is, we tailor our approach to your needs, so you can get the final result you want.
Making California's Homes Better
Your home is a place that should embrace you the minute you step inside. And it doesn't have to be a big, expensive building to give you that feel-good feeling. You can make a house feel like a home with just a bit of creativity and care, no matter the size of your rooms
That's what we're here for. We believe every homeowner deserves to feel at ease in his or her home. Every day we wake up with the drive to leave each home better and more beautiful than we found it. Our goal is to make you feel like you're taking a vacation at the end of each day when you get back from work, and in every minute spent at home.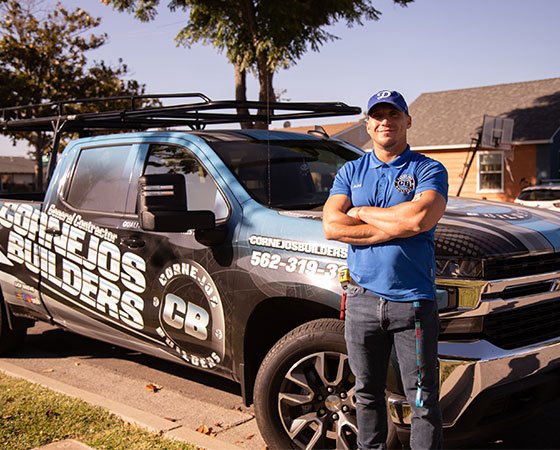 At Cornejos Builders, your project will be accomplished with meticulous care. Our professional team of architects, engineers, and skillful craftsmen is dedicated to bringing the best in the industry to your doorstep. Here's how we do it:
Get in touch with us and tell us your vision for your home. We'll have a detailed conversation about your project and your goals, and we'll give you a rough estimate.
After planning, designing, and choosing the best materials, we get to work. As we work on your project, we'll keep you updated with every step so that you're never left in the dark.
Now that your home matches your dream vision, it's time to enjoy it with the most important people in your life. Have everyone over for dinner and enjoy your new home!
Here's What Our Customers Say
Every family is unique, every project is special, and every outcome is different. It's our honor and privilege to help so many different homeowners in getting the dream home they want and need. Here's what homeowners like you are saying about our team and our services.
I want to begin by highlighting the prompt response I received when I inquired about their services.
One of the most important details for me is quick response. Alexsander was quick to respond and made an availability that was not only quick but worked for me.
I'm a registered nurse who has two jobs and flexibility and time management is big for me. I appreciated the understanding and willingness to work with my schedule.
The home inspection was very thorough. I am looking to tear up the laminate floor (disgusting) and thanks to Alexsander I found out that my old home (built in 1930s) lacks more foundational support. How did he know? He got down and fit himself as best as he could to check the foundation on the floor (also very well dressed and professional attire).
Without asking him Alexsander checked every detail of my home from the inside,outside,corner, etc.
His quoting? Very fair and I've consulted DTLA architects as well as contractors and the pricing is very fair.
He's very open to ideas and has a plethora of recommendations. What's important to me, is to be listened to and not be persuaded against my vision.
I am looking forward to not only replacing my disgusting laminate floor and having more foundation support but I am excited to also remodel my entire home. You can't go wrong with this team.
I had the pleasure of working with Alex and his team for a massive home renovation and remodel. What started out as kitchen renovation, grew into two bath remodels, lighting upgrades, interior/exterior paint, a front courtyard, a tankless water heater installation, garage storage/attic creation, fireplace upgrade, and relocation of washer/dryer.
I grew the scope so large because of trust, communication, and watching Alex & his team work of the course of 2 months.
They took amazing care of my home, as if it were their own. Without hesitation, I would call Cornejos Builders. The pricing is fair, you are given many options, suggestions but always remain in control of the process. Alex and his team created my dream home and I could not be happier.
Thank you again. Alex is professional, very helpful, has great ideas! Fantastic experience.
Let's Make Your Home Match Your Boldest Dreams
Anything is possible when it comes to home remodeling. You just need to find the right team that can help you achieve what might be considered impossible. We're here for you.