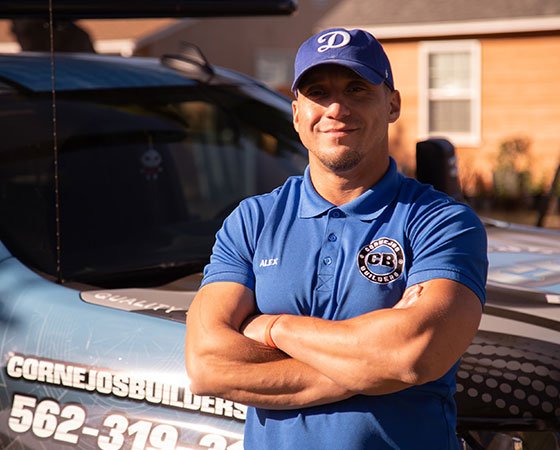 Hi! I'm Alexsander Cornejo, owner of Cornejos Builders. For us, every remodeling project is an opportunity to change someone's life for the better.
We believe you deserve our undivided attention and care, no matter the size of your project. At the end of the day, our goal is to make sure you're 100% satisfied with both the quality of the job and your personal experience.
Fill out the form below and we'll get back to you with a phone consultation to get all the details straight.
Tell Us About Your Project
We can't wait to hear about your project. Send us some pictures to help us understand what you have in mind, and use the form below to describe your idea as best as you can.
Every family is unique, every project is special, and every outcome is different. It's our honor and privilege to help so many different homeowners in getting the dream home they want and need. Here's what homeowners like you are saying about our team and our services.
I'm truly happy with my decision of using this company to do my home renovation. They are professional and punctual with the deadline.
Alex was very professional and informative. He was completely honest with us. We definitely plan on using his service in the future.
I had an amazing experience with this company answered all my question made me feel comfortable every step of the way and more than happy with the outcome I will recommend them to all my friends and family